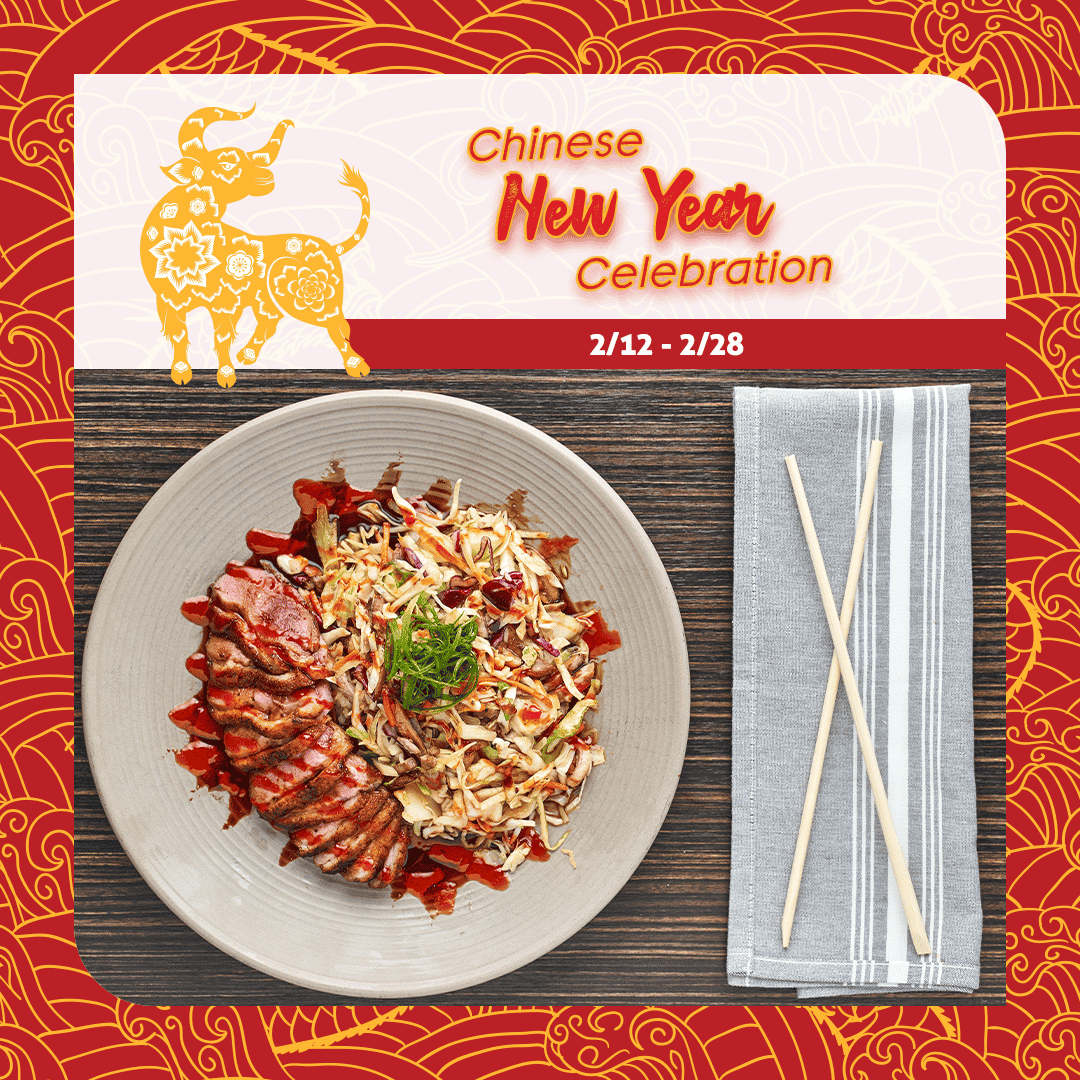 Chinese New Year 2021
Celebrate the New Year... AGAIN!

From Friday, February 12th - Sunday, February 28th, Ling & Louie's Asian Bar and Grill is celebrating the Chinese New Year. 

The Chinese New Year is the biggest holiday throughout Asia, celebrated at the turn of the Lunar New Year. 2021 is the Year of the Ox.

Our Chefs have re-imagined several classic Chinese dishes for this special celebration. In addition, our bartenders will be shaking up new craft cocktails, each with a special meaning for the Chinese New Year. Enjoy one or all of our delicious specials for a limited time and have a prosperous New Year!


SHAREABLES
fresh vegetables spring rolls w/ sweet + sour dipping sauce
char siu pork tacos w/ pineapple salsa

SOUP
wonton soup

ENTREES
beijing duck w/ drunken cabbage
shanghai noodles w/ flat iron steak + jumbo shrimp
lion's head meatballs w/ vermicelli noodles
szechuan sea bass w/ spicy citrus soy


Not only are these items available a la carte, but they are also available as specially priced meal packages for two or four people! 

Our Chinese New Year menu is available for dine in, take out, or delivery so that all guests can celebrate the New Year with Ling & Louie's!