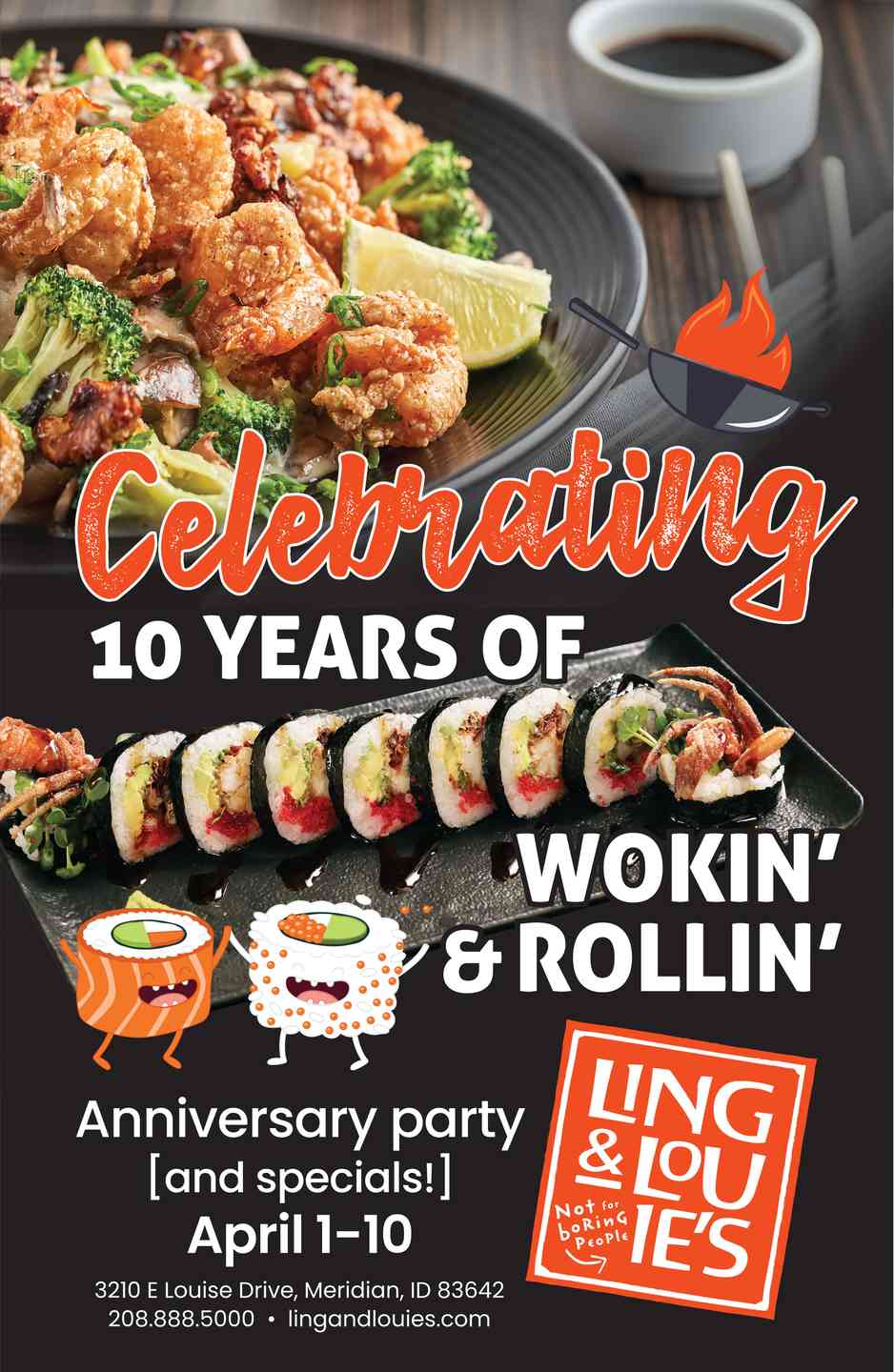 10 Year Anniversary Celebration in Meridian
We're celebrating 10 years of wokin' and rollin' in Meridian, Idaho! 

Join us to celebrate with awesome specials from April 1st - April 10th such as...

- The return of Fortunate Cookies, our infamous ginger cookies
- $10 off online orders using the code "WOKIN10" at check out
- Enter for a chance to wine a 10-Roll Sushi Party for 6 guests

... and much, much more!!
Order Online